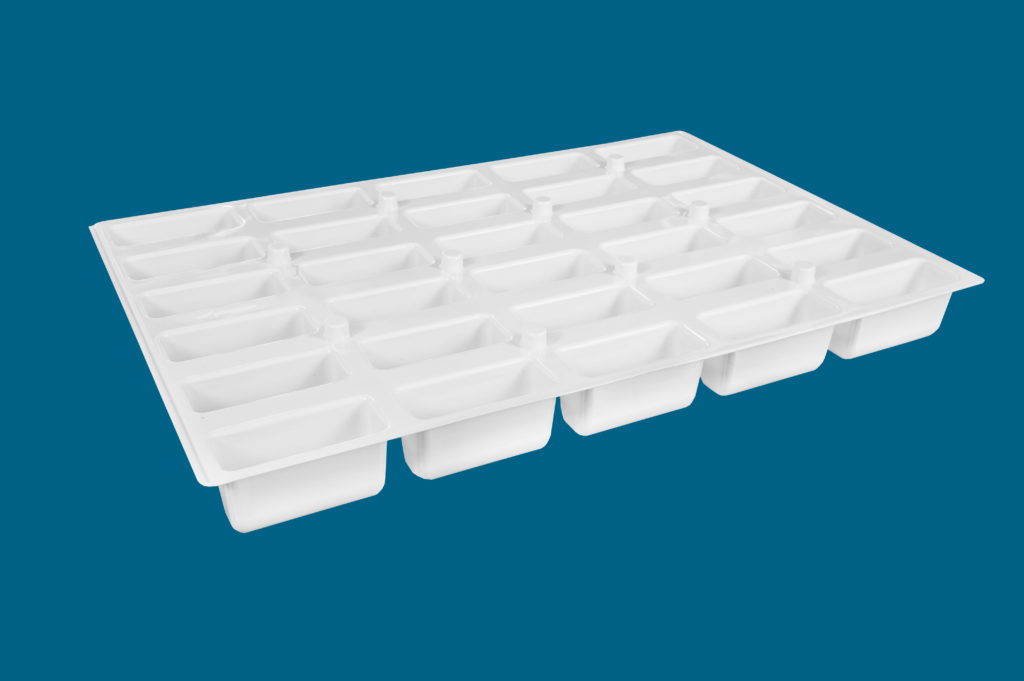 CONVEYOR TRAY
Material: PS / PE
Format: 735 x 490 mm
Reusable, allowing the filling of containers (verrines, pots …). Use on automatic lines.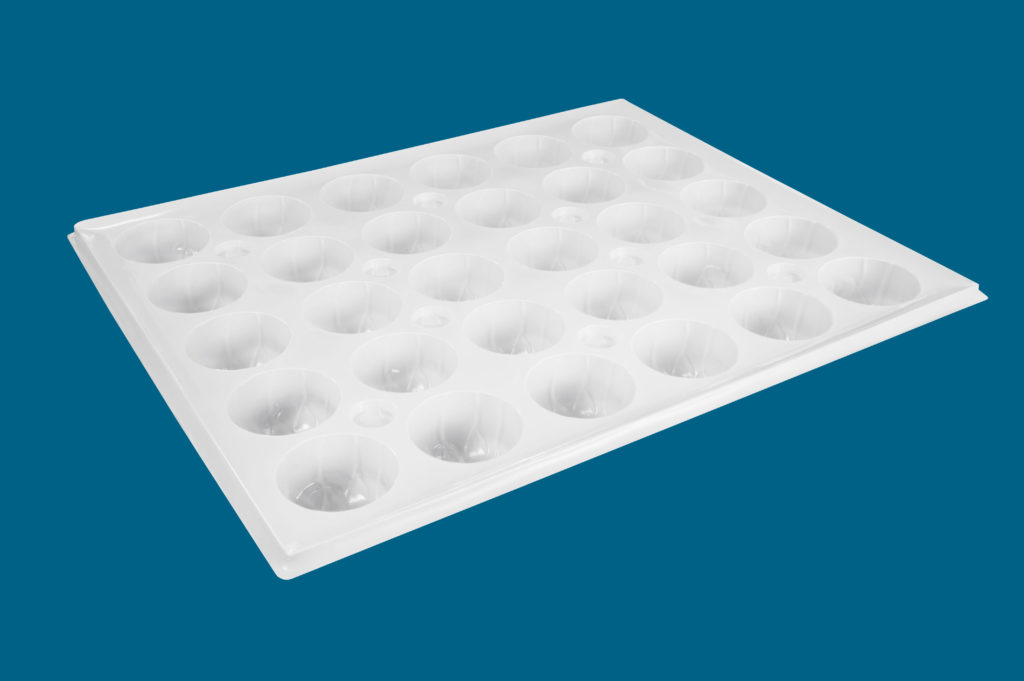 CASTING MOLD
Material: PS
Filling on packaging line. Reusable tray.
MOLD OF ICE CASTING
Material: PS White ABA
Filling on packaging line.
Single use tray.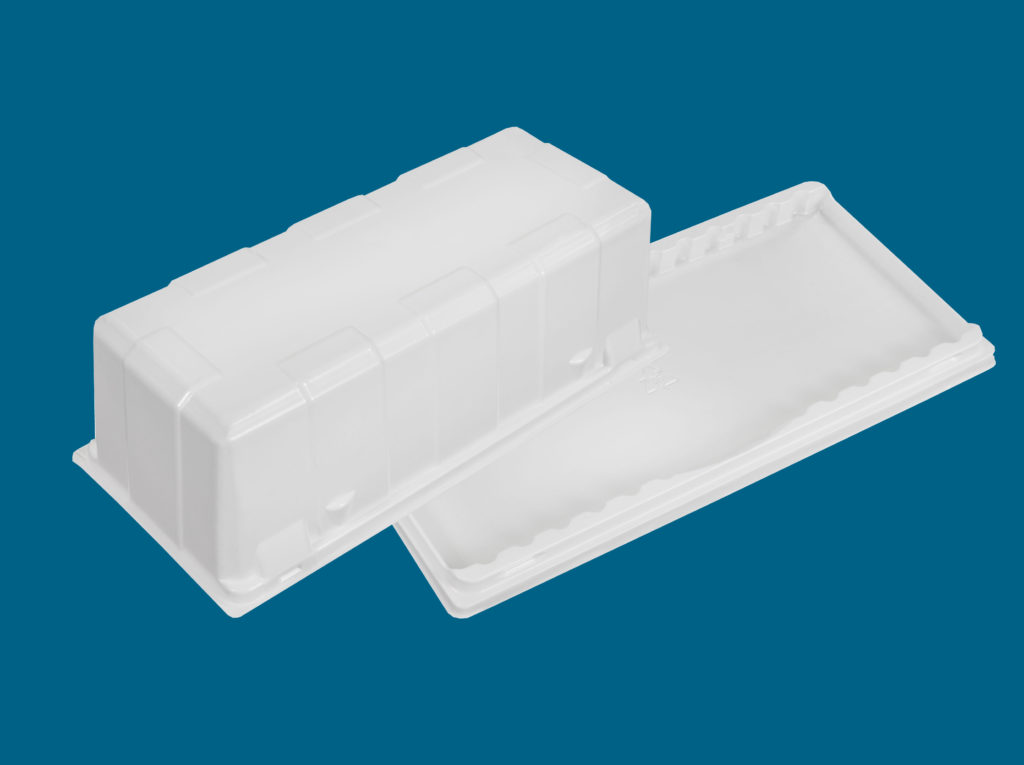 ICE DESERT BOX
Material : PS
Base tray and lid can be frozen. Packaging on automatic chains.
Possibility of inserting in a cardboard sleeve.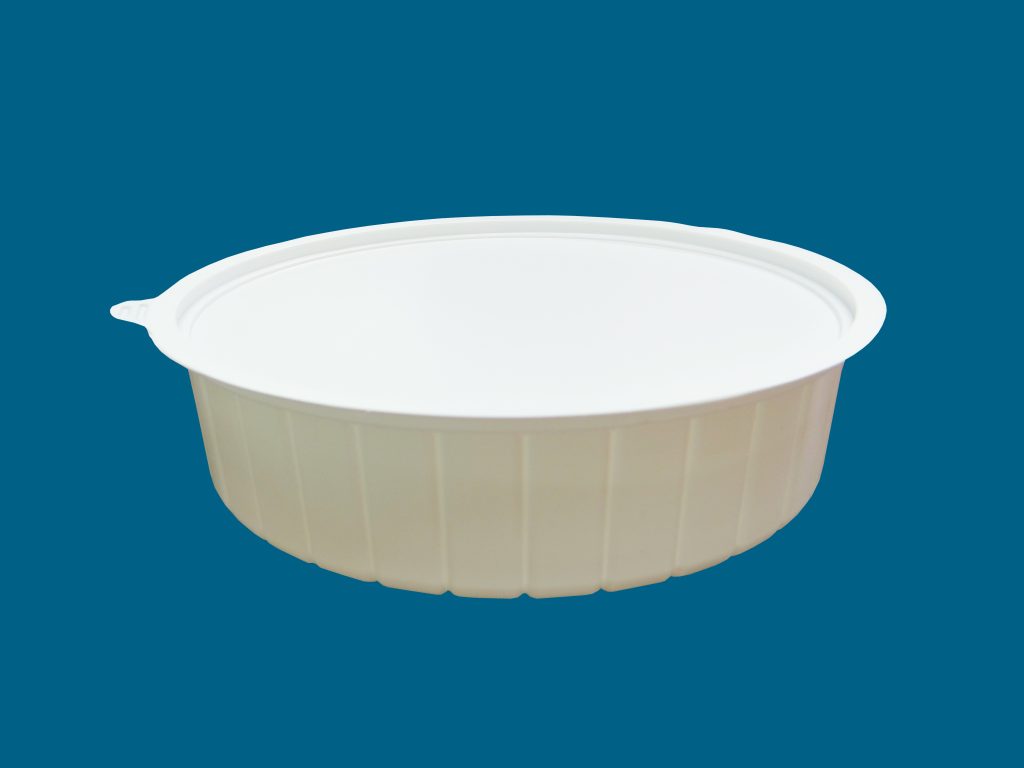 MOLD + COVER BAKER CHEESE
Material : PS White ABA
Mold + waterproof lid, allowing the filling of one kilo of cheese. Developed with a gripping ear for easy release