In partnership with our customers, we develop tailor-made packaging according to precise specifications, while taking into account the environment, the production tool and the customer's problem.
As a co-designer, we provide solutions and technical advice. A dedicated production tool adapted to the sanitary constraints, a knowledge of materials combined with an expertise of the various specific constraints are the guarantee of a real reactivity and the quality of our achievements.
Our designs and manufacturing are characterized by the addition of additional functionalities to the products (material optimization, design research, use of recycled materials, reusable packaging, weight reduction of packaging …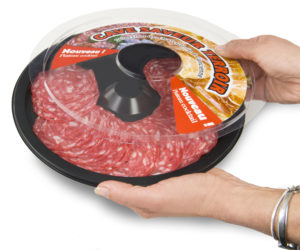 TASTING PLATE
Material : PVC/PVDC/PE
Presentation tray usable in neutral atmosphere – UV-resistant.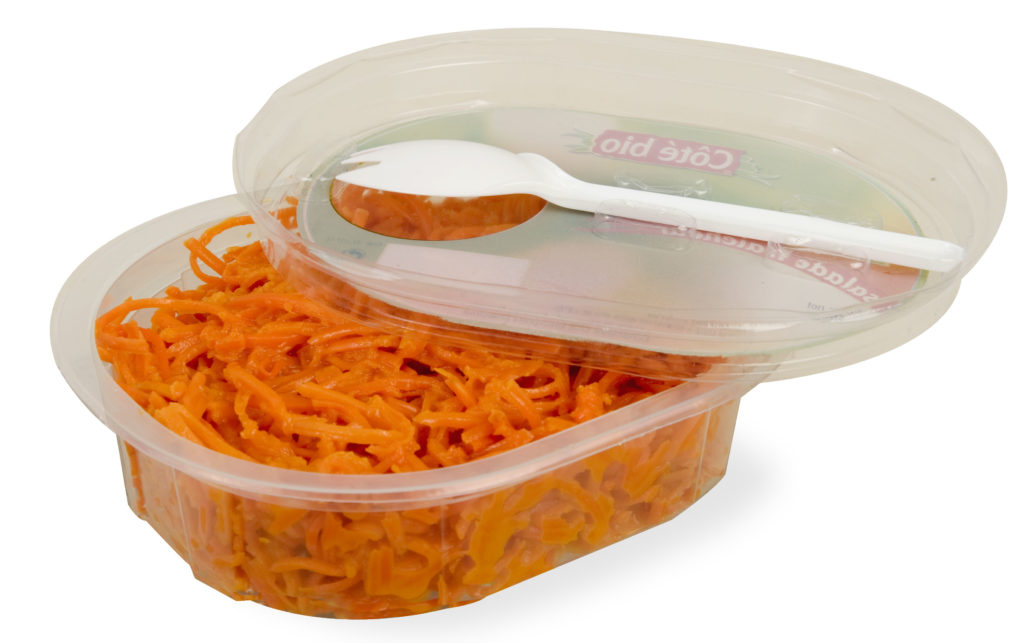 CATERER TRAY
Material : APET
Operculable, practical, ready to use: fork clipped on the lid for snacking market.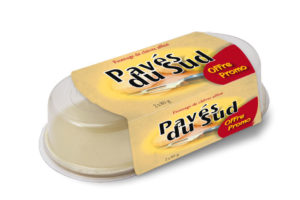 CHEESE TRAY
Material : PVC ALIMENTAIRE/APET
Promotes the maturation of the cheese and, consequently, a longer shelf life in a cold room.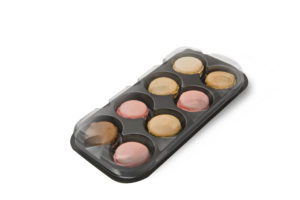 PRESENTATION TRAY FOR MACARONS
Material : SOCLE EN  PS – COUVERCLE APET
Presentation tray, resistant to freezing, stackable, used in shelves.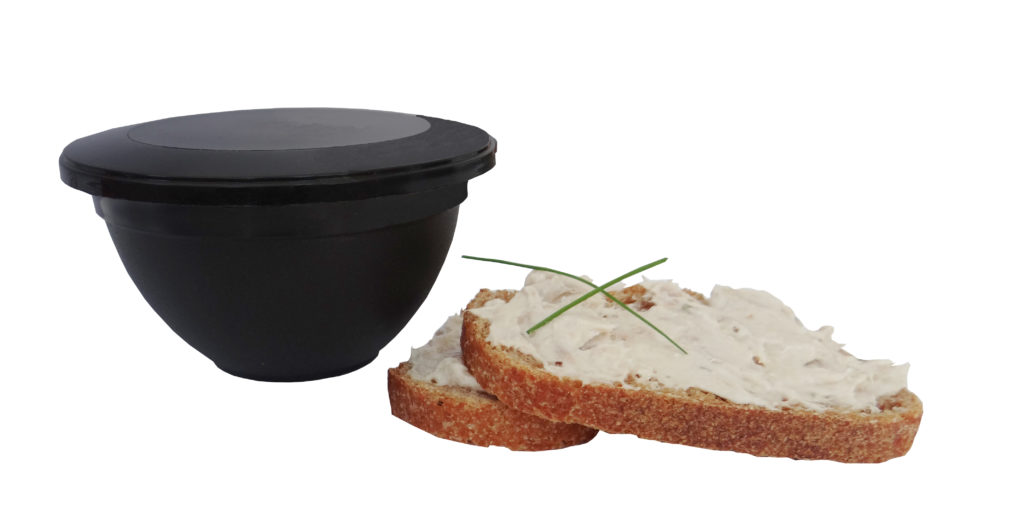 POT + LID FOR DIPS
Matière : PP/EVOH/PP
Optimization of food preservation, in-store use with a scabbard.
COMPARTIMENTED PLATE
Material : PS/PE Blanc non peelable
Allows separation and setting of food. Original and attractive design.
Markets / Applications :
Dairy products : refining cellar, pasteurisable tray, scored tray, printed lid, conveyor tray, casting mold …
Pastry/Candy – Biscuits : boxes, alveoli, assortments …
Cured meats : tasting plate, sealable tray, pot + lid …
Caterer – Snacking : tray caterer, microwaveable tray …
Fruits and Vegetables : tray, pot, bowl …
Material :
PS – PVC alimentary – PVC/PE
PP/EVOH/PP – PP
APET – APET/PE
PS/EVOH/PE – PS/PE
APET/EVOH/PE
Services :
Supply of cases and cartons
Printing before thermoforming
Open orders
Pre-packing of cutlery
Supply labels and labels laying